Newton Porchfest
FREE Music Event
12pm-6pm · auburndale · waban · lower falls
rain date: sunday, june 2nd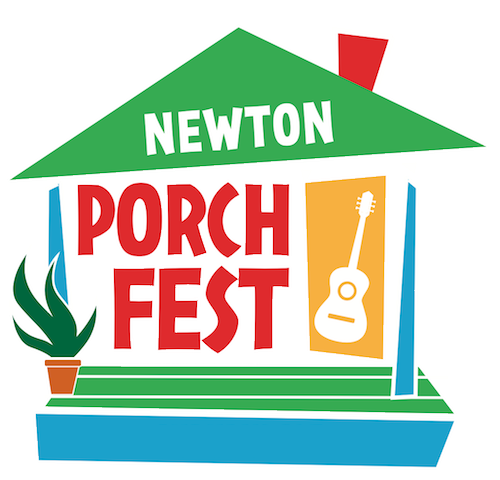 Welcome to Newton PorchFest 2019!
Last year's inaugural Newton PorchFest included 60+ musical acts at 40+ locations in Auburndale. For 2019, we're expanding toAuburndale, Lower Falls and Waban. Come join the fun!
What is PorchFest?
PorchFest is an afternoon of free music performed outside of people's homes. Newton now joins the 100+ other cities across the country who hold this every year.
For 2019, we anticipate 100+ musical groups performing all over Auburndale, Lower Falls and Waban. Enjoy a diverse line up of local talent from country to pop, classical, reggae, blues, rock, jazz, Latin, R&B and more.
To see pictures from last year, check out our facebook page.
Sign-up Now!
Sign-ups are now live! Click on the Porch Owners, Musicians or Volunteers tabs to sign up.
Questions? Want to join our mailing list? Please contact us:newton.porchfest@gmail.com
Thank you in advance for your support of Newton's first annual PorchFest,
Love,
Newton PorchFest Committee:

Susan Katcher (co-chair)
Stacey Moriarty (co-chair)
Alla Webster (co-chair)
Jay Harney
Sachiko Isahara
Michael Lorant
Christopher Pitts
Lianne Schaffer
Joel Shames
James Wexler


This program is supported in part by a grant form the Newton Cultural Council,
a local agency which is supported by the Mass Cultural Council, a state agency.

Newton PorchFest is an affiliate of Newton Community Pride and is part of the Newton Festival of the Arts